Economic developer Kelly Smallridge long has preached the importance of college degrees in building a skilled labor force. But lately she has noticed employers are looking for something different, namely workers with two-year certificates in specialties such as diesel mechanics and database administration.
In hopes of quantifying how many "middle-skill" jobs are being created in the region, the Business Development Board of Palm Beach County on Tuesday kicked off a study it's calling PBC Skills.
The Business Development Board hired Boyette Strategic Advisors of Atlanta to survey thousands of workers, students and employers over the next few months. The work is being paid for by a $130,000 grant from JPMorgan Chase.
One result of the study might be to nudge some students away from four-year degrees and toward two-year certificate programs, said Smallridge, president of the Business Development Board. She says employers such as Florida Crystals face a shortage of skilled workers for positions such as diesel mechanic.
In some cases, those positions offer better salaries and more security than positions that require bachelor's degrees.
"We're not abandoning college degrees, but it's a different way of thinking," Smallridge said.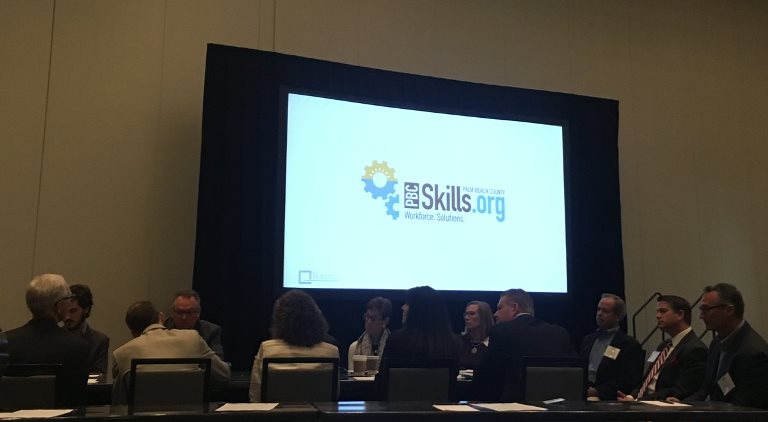 We just unveiled a new initiative that will study the area's labor force through a comprehensive workforce analysis.
Visit https://www.pbcskills.org  to learn more! #PBCskills