Wilkes Honors College students, Owen Silvera, and Jillian Hanley received a scholarship to attend the 34th annual Everglades Coalition conference in Duck Key, Fla.  The awards were made possible by through the efforts of Cara Capp, a Wilkes Honors College Alumna. Capp serves on the Everglades Coalition Board of Directors where she established and grew the conference's scholarship program. As a result of her efforts, 21 students from around the country were able to attend. Five of them were from Florida Atlantic University, including two Environmental Science masters students, an undergraduate from the Boca Raton campus, in addition to the two honors college students.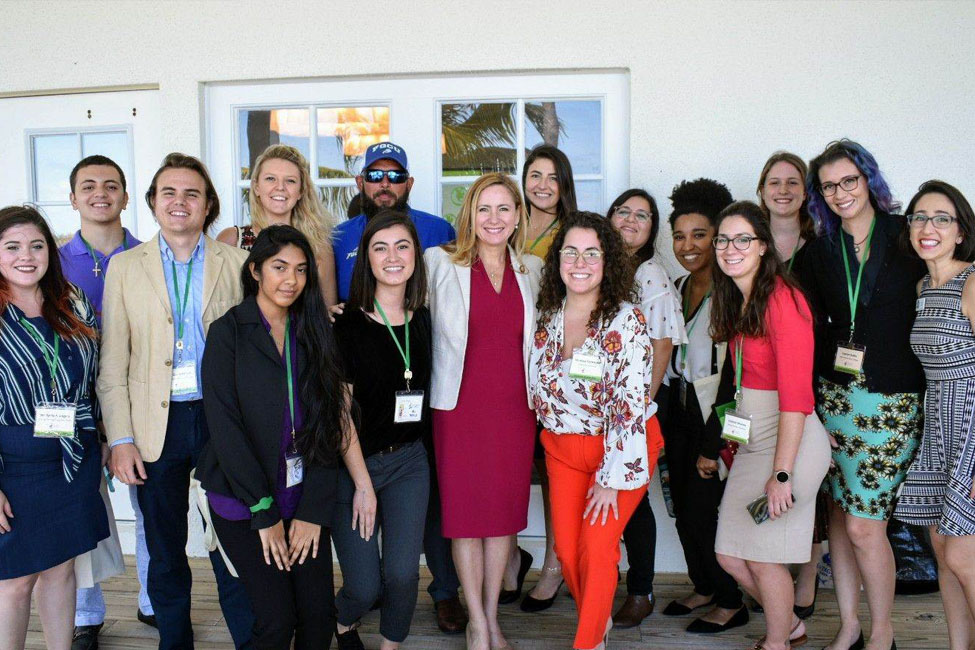 The students were assigned professional mentors and attended special meet-and-greets with former Florida Governor and U.S. Senator Bob Graham, as well as freshman Congresswoman Debbie Mucarsel-Powell.
Decision-makers from federal, state, local and tribal governments, agency representatives, stakeholders and a vast array of public and private interests including scientists, educators, contractors, conservationists, the media, students, and the general public attend. The conference is the largest annual forum to advance Everglades conservation and restoration.
The Everglades Coalition is an alliance of more than 60 local, state, and national conservation and environmental organizations dedicated to full restoration of the Greater Everglades Ecosystem.