The Business Development Board of Palm Beach County (BDB) held its quarterly luncheon yesterday where Kelly Smallridge, President & CEO of the BDB, announced several new projects that will create hundreds of new jobs.  In addition, representatives from several of the companies attended and were introduced during the event.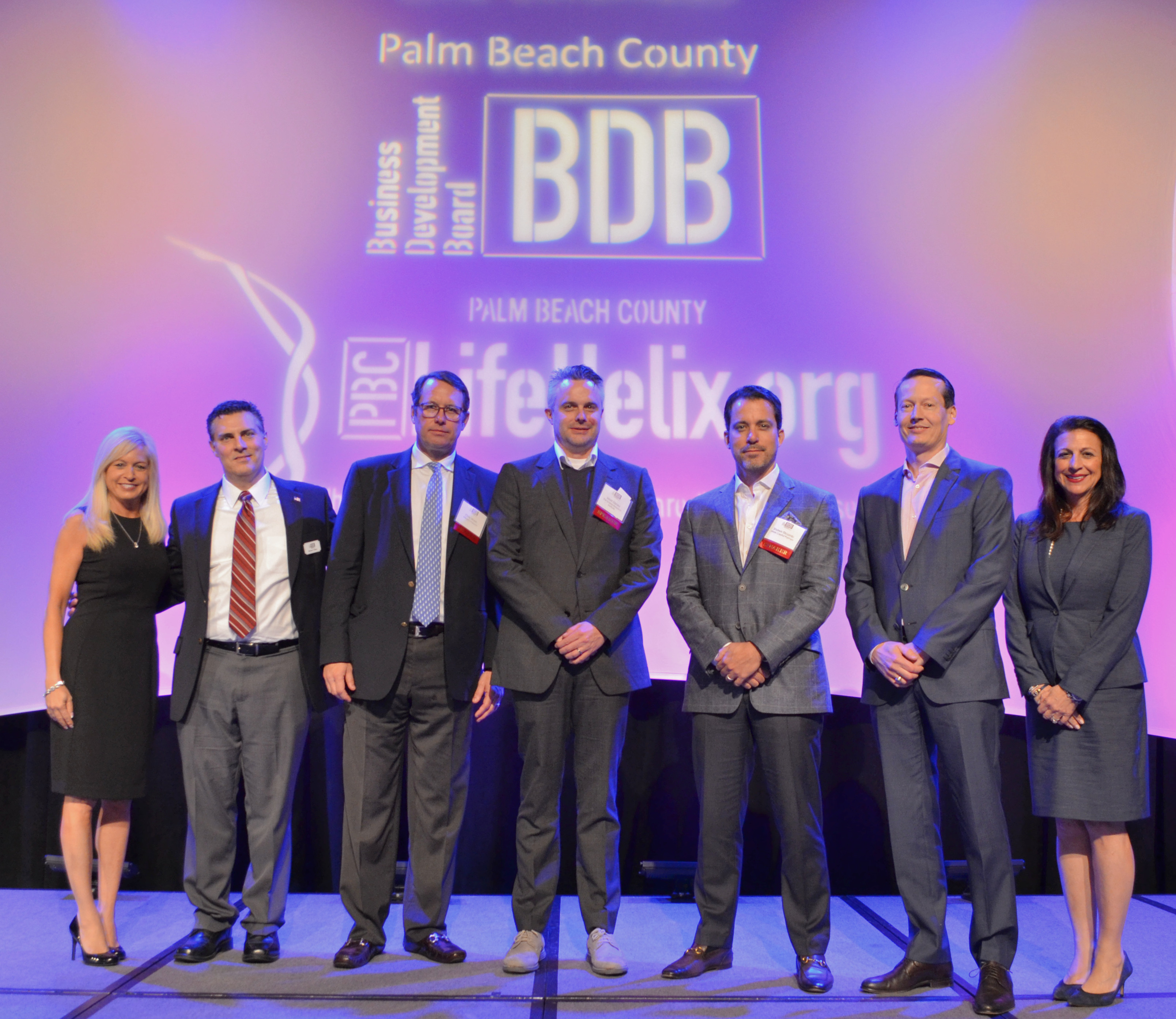 Yesterday's announcement included the following companies:
UTC Climate, Controls & Security, Palm Beach Gardens, Headquarters
Tellus, Belle Glade, Headquarters
Matrix Private Capital Group, West Palm Beach, Business & Financial Services
Amrit Wellness Resort & Spa, Riviera Beach, Healthcare / Wellness
Setomatic Systems, Inc., Boca Raton, Manufacturing
Pieri Architects, West Palm Beach, Business & Financial Services
AlphaZyme, Jupiter, Life Sciences
Shanker Industries, Riviera Beach, Manufacturing
Combined, these eight companies will employ more than 800 and will pay above average salaries. In addition, there are over 15 projects in the pipeline that when closed will create or retain over 1,600 jobs.
To learn more about projects that the BDB facilitates, visit www.bdb.org.